Thanks to all who participated in round 6 in Huber Heights/Carriage Trails!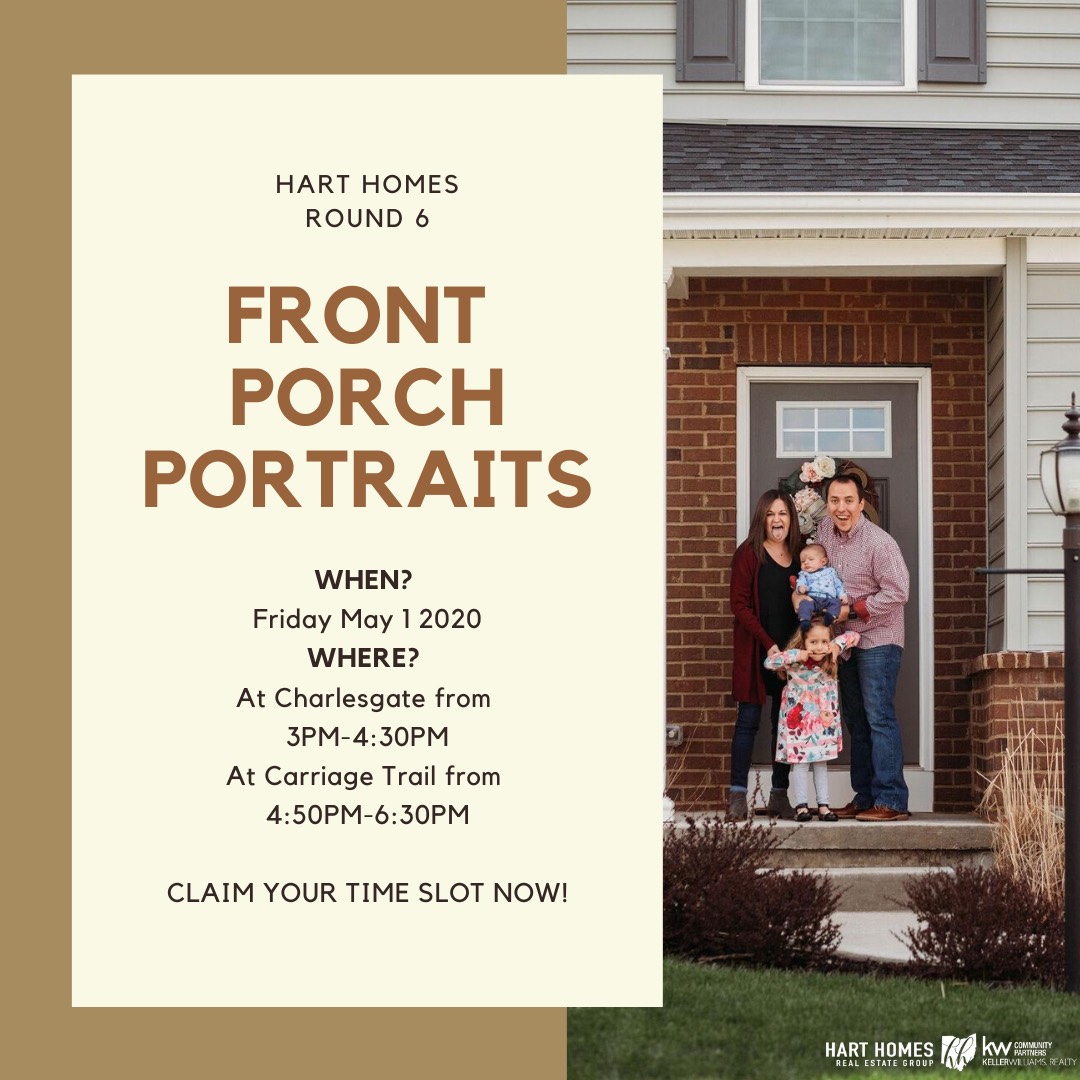 As a way to stay connected as a community and have a little fun while we are all cooped up inside, Hart Homes is organizing community Porch Portraits!
What are Porch Portraits?
Porch Portraits are pictures taken of your family on your porch. You simply sign up for a time slot and be ready with your family, on your porch at that time and we will come take pictures of you. Your photos can be what you make them… serious, goofy or anywhere in between. Feel free to use your imagination.
Where and when will this take place?
Charlesgate in Huber Heights City (click for a coverage map)
Friday, May 1, 2020 – 3:00PM – 4:30PM
Carriage Trails in Tipp City (click for a coverage map)
Friday, May 1, 2020 – 4:50PM – 6:30PM
Is this safe?
Your health and safety are our #1 priorities. We will always maintain a minimum of 6 ft distance, and will never come in direct contact with you and your family
How much does it cost?
Portraits of your family are TOTALLY FREE!!! PLUS, you will receive 2 fully edited, professional photos. Did we mention this is FREE?!?!?!?
How do I sign up?
Although this is FREE, you MUST signup for a time slot.
To schedule your portraits if you live in:
Carriage Trails, CLICK HERE
Charlesgate, CLICK HERE